The housEvolve System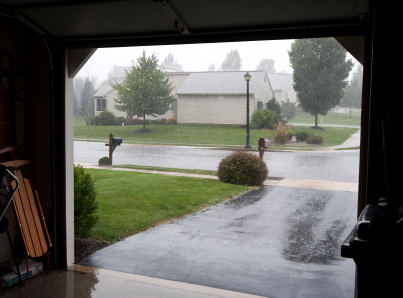 A garage door is most often the home's only motorized entryway. It is always prone to being inadvertently left open because control is exercised from a distance (through a wireless opener or wall button).
Just think about the times you wondered if you did see the door actually finish closing as you drove away.
Obvious security implications aside, this situation leads to other problems as well. Exposing your home to the outdoors for extended periods of time can cause:
Freeze damage to water pipes routed through the area affected
Interior condensation damage due to humidity in the summer air interacting with cold air-conditioning ducts and vents
Your home's heater or air conditioner to work non-stop which, in turn, leads to costly energy waste or heating/cooling system damage
---
housEvolve Garage Door Access Kit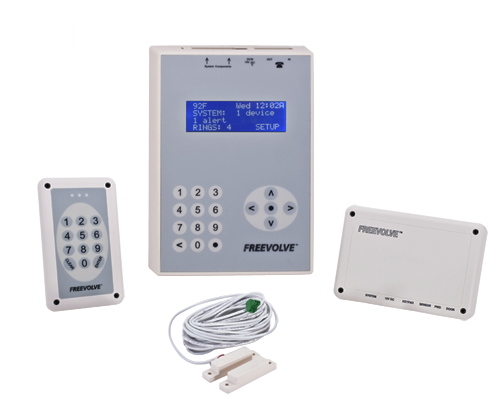 The housEvolve Garage Door Access Kit gives you full control over your garage door, right from your phone. The system also provides information about the current door position (open or closed). You can even change the access keypad password remotely as well.
The system will call you to report a door that has remained open too long, or if the last door activation command (open/close) did not complete successfully.
You can always call your home to check the garage door status and to open or close it. Add a housEvolve Thermostat or Water Presence Detector module to the Garage Door Access Kit and gain the ability to monitor and control your home's temperature or water supply remotely too!
See Demo
Kit Includes:
housEvolve Main Controller with rechargeable battery backup, AC power adapter and 7ft telephone data cable. Model he_ti. Built-in Current Temperature, Freeze/Overheat Conditions and Power Failure reporting over the phone.
housEvolve Garage Door Controller with door position sensor (including 25ft sensor cable and 5ft garage door opener interface cable), mounting hardware and 25ft network cable. Model he_gdc.
housEvolve Garage Door Access Keypad with mounting hardware and 25ft network cable. Model he_gdc_kpd1 (Optional). Control your garage door locally. Secure, wired communications. Periodic timeout on repeated incorrect code entry (you will also be notified by phone). Visual indicators signal power failure conditions, keypad timed out status, etc.
Made in the USA